Courtesy of David Massart, whose office in Brussels I'm visiting today (with a view out my window of the Greek Embassy, of all things), a couple of shots of me getting stuck into a tarte à citron.

The Greek Embassy through mesh: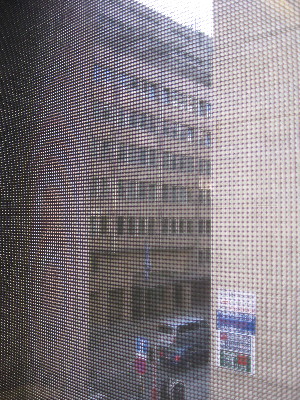 The Greek flag in closeup, through mesh and artificially enhanced. (Or the Shroud of Turin, for all the clarity of that image.)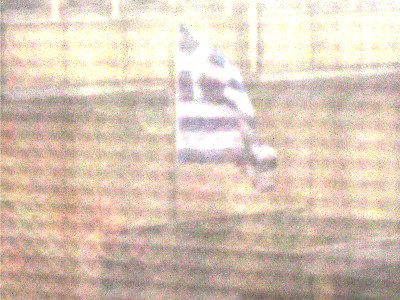 And your humble servant. Life-sized, because surely I deserve it. What unwelcome crows' feet those are...